Kratos Stock Climbs After News of Big Military Contract
Monday, February 3, 2014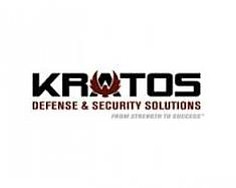 Shares in San Diego-based Kratos Defense and Security Solutions Inc. rose dramatically on Feb. 3, on the same day that the company announced it won an indefinite-quantity contract with a ceiling of $7.92 billion.
Kratos' (Nasdaq: KTOS) Defense and Rocket Support Services division won a five-year SeaPort-e contract from Naval Surface Warfare Center, Dahlgren — though there are many U.S. Navy and U.S. Marine Corps commands that can place orders under the contract. Because it is an indefinite quantity indefinite delivery deal, Kratos must wait until the government issues task orders to have work.
On the prior trading day, Kratos shares closed at $7.23. On Feb. 3 they rose as high as $13.10 but settled to end the session at $7.74, for a gain of 7 percent. Volume was 13.1 million shares, 22 times the amount on a normal trading day.
The market as a whole fell on Monday, with the Dow Jones Industrial Average losing 326 points or 2 percent, and the Nasdaq losing 107 points or 2.6 percent.
Commands that may issue task orders under the new Kratos contract are the Naval Sea Systems Command, Naval Air Systems Command, Space and Naval Warfare Systems Command (aka Spawar), Naval Supply Systems Command, Military Sealift Command, Naval Facilities Command, Strategic Systems Programs, Office of Naval Research and United States Marine Corps.
Kratos has its headquarters in the University Towne Centre neighborhood of San Diego