General Dynamics NASSCO Christens USNS John Glenn
Monday, February 3, 2014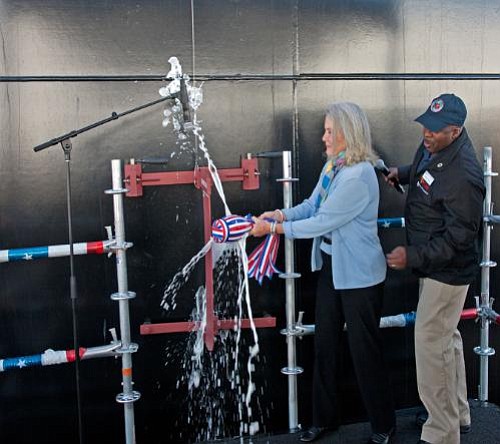 General Dynamics NASSCO recently christened the U.S. Navy's newest ship, USNS John Glenn.
The USNS Glenn is the second of three mobile landing platform vessels being designed and built by General Dynamics NASSCO, a wholly owned subsidiary of General Dynamics (NYSE: GD).
According to NASSCO, the MLP is a flexible platform that will provide capability for large-scale logistics movements such as the transfer of vehicles and equipment from sea to shore. It will significantly reduce dependency on foreign ports and provide support in the absence of any port.
The new ship is named in honor of the famed Marine Corps pilot, Congressional Space Medal of Honor recipient and four-term U.S. senator. It is scheduled to be delivered to the Navy in first quarter 2014.
In January, NASSCO said it plans to do extensive work on the third MLP in 2014, with delivery planned for second quarter 2015.
The company also does commercial shipbuilding.
SDBJ Staff Report