Lodge at Torrey Pines Named Top Local Business Hotel in Magazine Survey
Wednesday, December 3, 2014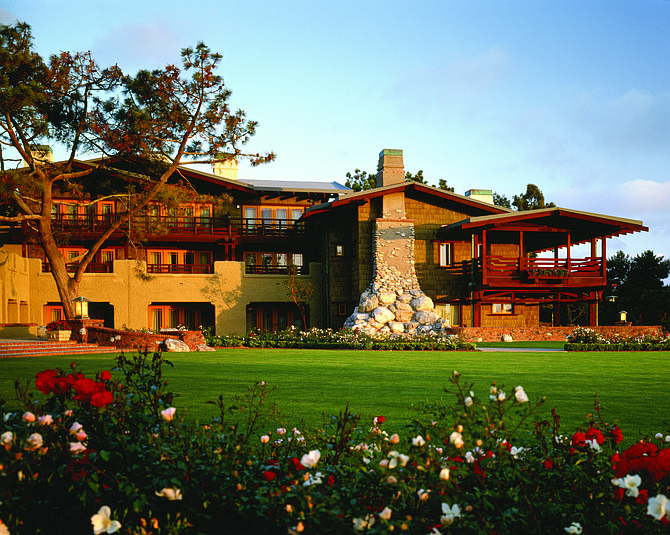 The Lodge at Torrey Pines in La Jolla was recently ranked as the top business hotel in the San Diego market, in an annual reader survey conducted by the magazine Travel + Leisure.
The magazine ranked the top hotels in 27 global hotel markets across several categories, with points assigned by readers based on factors including location, service, value and room quality.
The Lodge scored highest for the San Diego/ La Jolla market in the business hotel category, followed by the Grand Del Mar in Carmel Valley and US Grant hotel in downtown San Diego, according to results released by the magazine.
Travel + Leisure's global top 5 in the business hotel category were the Four Seasons Hotel and Mandarin Oriental in Hong Kong, The Langham in Chicago, Four Seasons Hotel Gresham Palace in Budapest and The Peninsula in Chicago.
The Lodge is owned and operated by San Diego-based Evans Hotels. Operators said the property's business-oriented amenities include 20,000 square feet of indoor and outdoor event space with views of the Torrey Pines Golf Course, an on-site business center and meeting planner office, and complimentary wireless Internet access throughout the property.