Fenway Properties Obtains $7.1M Loan for Office Renovation in Oceanside
Originally published August 24, 2014 at 4:02 p.m., updated August 28, 2014 at 6:35 p.m.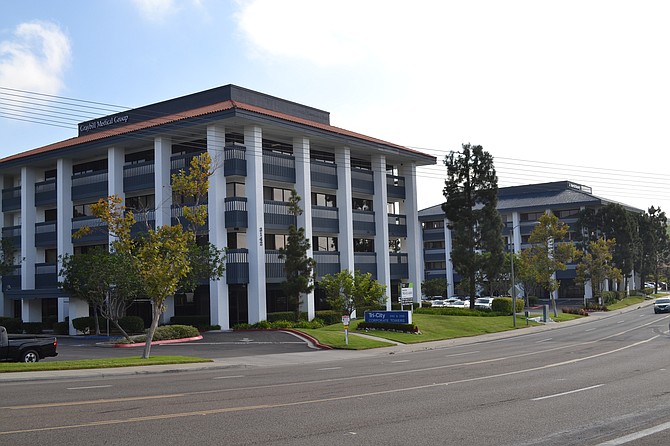 Investment firm Fenway Properties of San Diego has obtained $7.1 million in financing for a planned renovation of Tri-City Corporate Towers in Oceanside.
Fenway plans substantial upgrades to the 64,190-square-foot medical office complex at 3142 and 3156 E. Vista Way, according to CBRE Group Inc., which arranged the loan.
Mark McGovern and Scott Peterson, of CBRE's capital markets finance team in San Diego, secured a bridge loan through a national debt fund. The loan will go toward interior and exterior renovations of the two buildings, and will also provide capital for lease-up of existing vacant spaces.
The property will be renamed Pacific Gateway as part of the renovation. Peterson said the renovation is intended to help the property compete more effectively for medical and office tenants in the area near Tri-City Medical Center.
Headquartered in Sorrento Valley, Fenway Properties was formed in 1999, according to its website. The company owns, leases and manages several commercial properties in Arizona and Southern California.
Fenway Properties recently purchased the Oceanside property from Tri-City Corporate Towers LP for $6.85 million. Mark Avilla, Matty Sundberg and Bob Cowan, of brokerage company Cassidy Turley, represented the buyer and seller.