Work Begins on $28 Million Science Building at Point Loma Nazarene
Thursday, August 21, 2014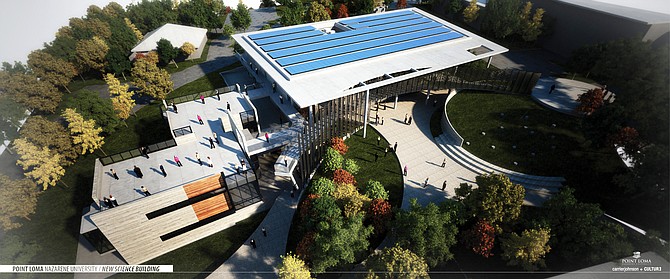 General contractor Rudolph and Sletten Inc. has begun site work for a new $28 million science building at Point Loma Nazarene University, with demolition of existing buildings underway on the San Diego campus.
Construction company officials said a fall 2015 opening is expected for the two-story, 35,900-square-foot science complex, which will have 13 labs for biology, chemistry and anatomy. There will also be four classrooms and a rooftop patio.
The project was designed by Carrier Johnson + Culture and is being built to meet Silver certification standards under the U.S. Green Building Council's Leadership in Energy and Environmental Design program.
Redwood City-based Rudolph and Sletten has a regional office in San Diego. Its other local projects underway include the 22-story San Diego Central Courthouse and UC San Diego's Altman Clinical and Translational Research Institute.