Jamba Juice 'Hiring Day' Recruitment Seeks 1,000 New Workers
Wednesday, August 20, 2014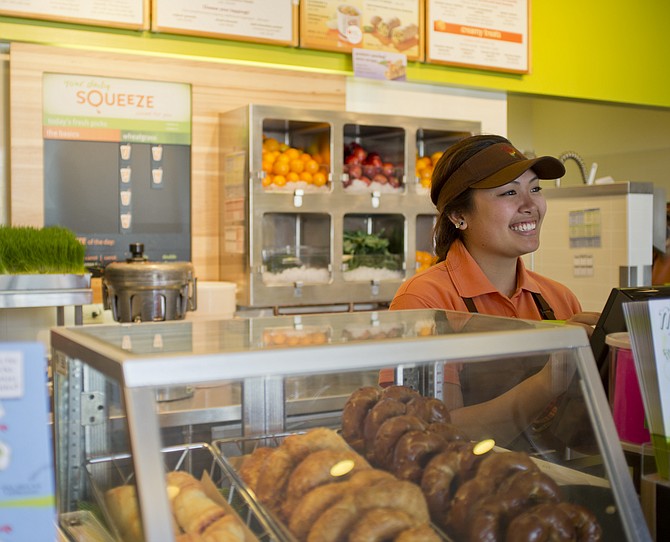 Emeryville-based Jamba Juice Co. plans to hold a National Hiring Day on Aug. 21, recruiting in several California cities including San Diego as it seeks to add up to 1,000 new employees.
Company officials said California is the primary focus, with recruiting also taking place in the Los Angeles, San Francisco and Sacramento regions. The company is seeking workers at least 16 years old, with basic computer and data entry skills.
Officials said the company is looking to recruit team members and shift leaders, with store managers conducting interviews from noon to 4 p.m. Interviews will take place at the company's San Diego locations at Carmel Mountain Ranch, Mission Valley, Point Loma and Carmel Valley, and also at Chula Vista Center.
More location, pre-application, qualification and other information is at jambajuice.com/careers.
Founded in 1990, Jamba Juice (Nasdaq: JMBA) sells specialty beverages including fruit smoothies and fresh-squeezed juices, with frozen yogurt and related food items. The company has more than 780 global locations, including more than 30 in San Diego County.