Mitek Sees Stock Drop as CTO Leaves, Some Patent Lawsuits Dismissed
Tuesday, August 19, 2014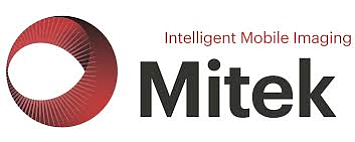 Mitek Systems , a San Diego maker of software used by more than 2,500 financial institutions for transferring money via mobile devices, saw its stock plunge 18 percent Aug. 18 following the company's announcement that its chief technology officer left the company.
Shares of Mitek, traded under MITK on Nasdaq, dropped 55 cents to $2.50 Aug. 18, and dropped another 9 cents as of mid-Aug. 19. Shares have ranged from $2.15 to $7.11 over the past 52 weeks.
Also contributing to the sell-off was a court ruling to dismiss four patent infringement lawsuits filed by Mitek against a former customer, USAA.
Mitek said CTO Michael Strange left his position effective Aug. 15 to pursue other opportunities. He joined Mitek in July 2012 after the USAA lawsuit was initiated and his departure is unrelated to those proceedings, the company said.
Mitek named Fritz Hesse as interim vice president of engineering. The company said Hesse has been with the company since 2011 and was instrumental in the development of Mobile Deposit, the branded software that allows customers to take photos of their checks and deposit them into accounts, and conduct other transactions.