Novatel Sees Net Loss of $17.4 Million in Q2
Sunday, August 10, 2014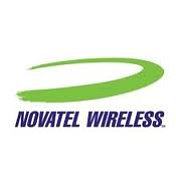 Novatel Wireless Inc., the maker of data modems which replaced its CEO and CFO in 2014, offered quarterly look at its finances recently.
The business said on Aug. 6 that it had a net loss of $17.4 million on net revenues of $37.3 million — down dramatically from its revenues of $91.1 million one year ago in the second quarter. Net loss in the year-ago quarter was $7.9 million.
Novatel (Nasdaq: NVTL) told securities regulators Aug. 4 that it entered into an employment agreement with CEO Alex Mashinsky, which lasts until the end of the year. Mashinsky was named interim CEO in June. In the same notice, the business said the John Wakelin left his seat on the board.
Novatel told regulators in mid-July that two other top executives resigned: Chief Marketing Officer Robert Hadley and Catherine Ratcliffe, senior vice president of business affairs, general counsel and corporate secretary.