Revenue Dips Slightly, Net Income Rises at American Assets
Thursday, August 7, 2014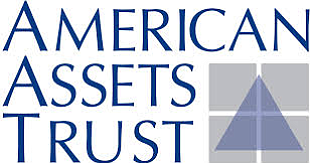 San Diego-based American Assets Trust Inc. reported second-quarter revenue and net income figures similar to those of a year ago, with revenue totaling $62.2 million for the period ending June 30.
Officials said the real estate investment trust had revenue of $62.9 million in the year-ago quarter. Similarly, net income attributable to common stockholders was $3.7 million in the second quarter, up from $3.1 million a year ago.
Funds from operations, an industry-recognized supplemental metric gauging real estate portfolio performance, totaled $23.6 million for the quarter, up from $21.4 million in the year-ago period.
American Assets Trust (NYSE: AAT) is headquartered in Carmel Valley and invests in retail, office, multifamily and hospitality properties. Its ongoing development projects include a $34 million redevelopment of its Torrey Reserve office campus in San Diego.