Overland Storage Expects Q4 Revenue to Exceed $24M
Tuesday, August 5, 2014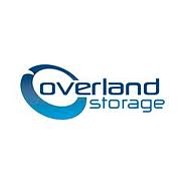 Overland Storage, a San Diego provider of data storage systems that's in the midst of being acquired by a Canadian software company, said its net revenue for the fourth quarter should exceed $24 million, up from $20 million in the third quarter.
The company said the integration of Tandberg Data Holdings, a German data storage business Overland acquired last year, is on track. By the end of this year, Overland said it expects to generate $20 million in "annual synergies" from the purchase.
In May, Overland said it entered a definitive agreement to be acquired by Sphere 3D Corp. of Ontario, Canada, for $81 million in stock.
The companies have been working with each other to develop a new cloud-based software platform.