ViaSat Inc. Awarded $283 Million in Patent Infringement Case
Sunday, April 27, 2014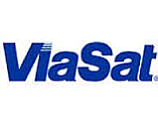 A federal jury in San Diego awarded ViaSat Inc. $283 million in damages in a patent infringement and breach of contract case. Carlsbad-based ViaSat (Nasdaq: VSAT) announced the damage award against Palo Alto-based Space Systems/Loral on April 24.
At issue was technology in the ViaSat-1 satellite that Space Systems/Loral built for the local company. ViaSat claimed the Palo Alto satellite builder infringed three of its patents.
ViaSat served its complaint in 2012, and said the court may rule on additional issues, ultimately impacting the amount of the award. Both a final ruling and the final award is subject to appeal.
"We will continue our commitment to protect our intellectual property and innovation," said Rick Baldridge, ViaSat's president and chief operating officer, in a statement released to the media.
"SSL is disappointed with the verdict," John Celli, president of Space Systems/Loral, said in an emailed statement. "However, this process is not over. SSL will seek to overturn the verdict in post-trial motions and if necessary, through the appeal process."