Qualcomm Revenue Misses Analysts' Mark; Co. Receives Wells Notice From Feds
Wednesday, April 23, 2014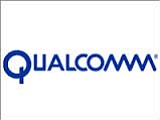 Qualcomm Inc. reported net income of $1.96 billion on revenue of $6.37 billion in the company's second quarter — short of the $6.48 billion predicted by analysts in a Reuters poll. On the same day it made its earnings public, the technology company disclosed a possible federal enforcement action related to the company's business in China. Qualcomm said it has done nothing wrong.
Qualcomm (Nasdaq: QCOM) said in an April 23 securities filing that that the U.S. Securities and Exchange Commission and the Justice Department were looking into a possible violation of the Foreign Corrupt Practices Act, an allegation that Qualcomm denies.
The chip maker said it received something called a Wells notice — indicating regulators might take enforcement action — on March 13. Qualcomm said that it submitted documents to securities regulators on April 4, explaining why the company believes it has not violated the law. It said it will continue to work with securities regulators and the Justice Department.
At the center of the issue are benefits provided to Chinese officials at state-owned companies or agencies. The benefits were worth less than $250,000 and excluded employment compensation, Qualcomm said in the filing.
On the financial front, Qualcomm raised its annual earnings per share guidance to $5.05 to $5.25, a forecast that is 12 percent to 16 percent greater than what it generated in fiscal 2013. Previously the company predicted earnings of $5.00 to $5.20 per share.
Qualcomm's second quarter ended March 30. The business said that its second-quarter revenues of $6.37 billion were up 4 percent over the second quarter of 2013. A spokeswoman said the business had another solid quarter.
For the half, Qualcomm reported net income of $3.84 billion on revenue of almost $13 billion, up from net income of $3.77 billion on revenue of $12.1 billion in the first half of fiscal 2013.