Qualcomm's Sale of a Joint Venture Stake Reportedly Approved By Regulators in India
Tuesday, April 1, 2014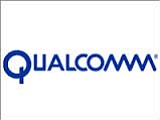 Telecommunications regulators in India approved Qualcomm Inc.'s sale of its stake in a wireless joint venture to Bharti Airtel Ltd., the Economic Times of India reported March 29.
Financial terms of the deal were not reported.
The media outlet said Qualcomm acquired 20 megahertz of airwaves in the cities of Haryana, Delhi, Mumbai (formerly Bombay) and Kerala in 2010. Reuters reported that Qualcomm spent nearly $1 billion in the 2010 transaction.