PROPERTY: 21 SALES REPORTED; MORE HOTEL CONSTRUCTION MAY FOLLOW
County Is State's Top Spot for Hotel Sales in First Half of 2013
Monday, September 2, 2013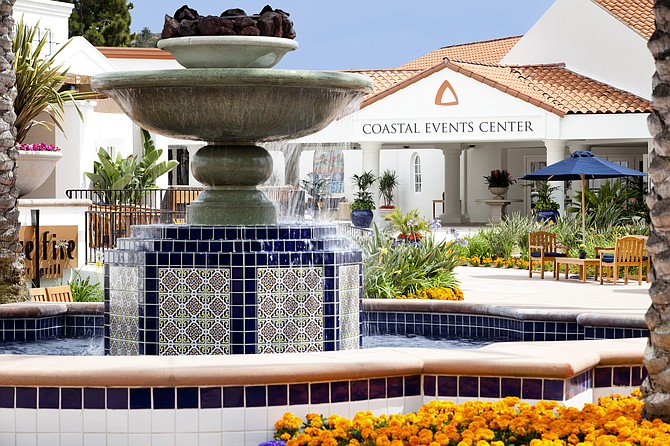 Continued warming in San Diego County's hospitality climate made it the hottest spot in California for hotel property sales in the first half of 2013, and other big transactions could be on the horizon.
The local region had 21 first-half sales, which was three times as many deals seen in the year-ago period, while the total value of those sales — more than $744 million — was three times that of runner-up Los Angeles County, according to brokerage and consulting company Atlas Hospitality Group.
The local data was skewed somewhat by the state's largest hotel deal of the year so far — the $365.8 million purchase of the 474-room La Costa Resort and Spa in Carlsbad by Omni Hotels of Dallas.
Still, Atlas officials said the region for the past two years has maintained a pattern of rising prices paid for hotels as developers and lenders move toward building new hotels, and as current owners invest in multimillion-dollar upgrades to stay competitive. Coastal markets, including San Diego, are seeing rising interest in projects and existing properties among overseas investors, especially from China.
Market Bounce Back
The local market has changed dramatically from four years ago, Atlas Hospitality Group President Alan Reay said. Back then, a recession-stoked plunge in hotel property pricing and revenue prompted Sunstone Hotel Investors Inc. to walk away from its $65 million loan on the W Hotel in downtown San Diego.
"The hotels in San Diego County are selling at higher prices than they were 12 months ago," Reay said. "I think a lot of people were surprised at how quickly the San Diego market has bounced back."
Meanwhile, Orange County-based Sunstone has since returned to the local market, buying a majority stake in downtown's Hilton San Diego Bayfront hotel in a $475 million deal in 2011. And it has been followed by other investors paying top dollar for prime local properties.
Among transactions greater than $5 million, the median per-room price paid for hotels in San Diego County in the first half was up 150 percent from a year ago, Atlas reported. By comparison, the median per-room price rose 56 percent for Southern California and 9.6 percent statewide over that period.
In three to five years, Reay said, the local region could see the pace of tearing down older hotels accelerate as developers look to build new ones on strategic sites. Some developers, he said, may decide it makes more fiscal sense to build from the ground up — with financing rates still historically low — than to pay high resale prices for older properties.
Metrics on the Move
San Diego County's hotel market during the first seven months of 2013 saw most of its metrics improve from a year ago, as the region continued to track ahead of the overall U.S. market, according to the research firm STR, formerly known as Smith Travel Research.
Occupancy for the January-July period increased to 73 percent from 72.6 percent; the average daily rate increased 2.8 percent to $137.22; and revenue per available room was up 3.4 percent to $100.21. The local region saw overall revenue rise 4.1 percent to just over $1.23 billion.
"We're expecting that the conditions we're seeing now should continue into 2014," said Jan Freitag, vice president of global development for STR.
By most measures, the San Diego region is close to a return to pre-recession performance metrics, he said.
Steady improvement in the local market is encouraging hotel developers and owners to invest in new properties and upgrades, Freitag said. Projects in the pipeline are expected to raise the San Diego County supply of rooms by about 2 percent by 2015.
With the supply rising, hotel operators will be harder-pressed to keep rooms filled and daily rates rising, though the current pace of improvement is expected to hold for the foreseeable future. Freitag said national indicators to watch in coming months include spending by corporations, especially on group meetings and retreats, which have benefited the local hotel market in the current recovery.