Chinese Officials Investigating Qualcomm Over Monopoly Concerns
Monday, November 25, 2013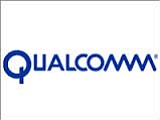 Qualcomm Inc. announced on Nov. 25 that the Chinese government is investigating the company in relation to China's anti-monopoly law.
Qualcomm (Nasdaq: QCOM) said that it has been advised that the substance of the investigation is confidential.
The government body conducting the investigation is China's National Development and Reform Commission. Qualcomm pledged to cooperate with the commission.
Shares of Qualcomm closed Nov. 25 at $72.49, down six-tenths of a percent from the previous trading day's close. Some 16.5 million shares traded hands, making Nov. 25 the second-busiest trading day of the month so far.
— SDBJ Staff Report