ViaSat Reports Q2 Revenue of $353.9M
Wednesday, November 13, 2013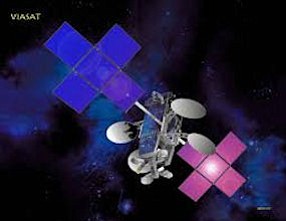 ViaSat Inc., the Carlsbad maker of satellite equipment and provider of Internet services, reported fiscal 2014 second quarter net income of $1.9 million, compared with a net loss of $7.9 million for the like quarter of last year.
Revenue for the quarter that ended Oct. 4 hit a record $353.9 million, up 25 percent from the like quarter of last year.
For the first half, ViaSat reported a net profit of $794,000, compared with a net loss of $22.3 million in the first half of FY 2013.
Revenue in the first half reached $675 million, up 29 percent from the prior fiscal year's first half.
CEO Mark Dankberg said the strong results came from continued steady growth of its Exede Internet service supplied through its own satellite, as well as every other business segment.
"New order flow this quarter was solid and helps sustain an exciting blend of current and emerging products and services," Dankberg said.
Shares of ViaSat, traded under VSAT on Nasdaq, fell about 6 percent Nov. 12 after the results were released to $60.66 per share. Shares have ranged from $34.67 to $73.43 over the past 52 weeks.
— Mike Allen