REAL ESTATE COLUMN
Hilton Renovation Puts Property's Bay-Front Beauty on Display
Monday, May 27, 2013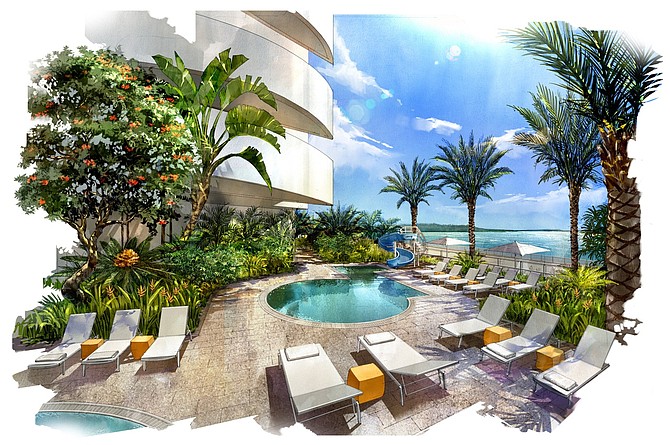 The measure was presented last year to council's Land Use & Housing Committee by the San Diego Chapter of the California Restaurant Association, with legislation subsequently spearheaded by council member Lorie Zapf.
Zapf said in a statement that the new rules, creating a "sidewalk café" option, will aid local businesses that are important to the health of the local economy, but often unable to afford permit and related fees called for under prior laws, often totaling up to $12,000.
Under new regulations, processing fees will average approximately $1,200. The basic sidewalk café option will allow businesses to set up a single row of tables within 4 feet 6 inches of the building, while allowing a clear path of travel on the sidewalk.
The ordinance does not supersede local community plan regulations that may prohibit narrowing of walkable space in certain sidewalk areas, and restaurant owners must still abide by all rules under the California Department of Alcoholic Beverage Control regarding the serving of alcohol outdoors. The ordinance does not allow music to be played on a sidewalk café.
The outdoor dining measure follows City Council's move last year to eliminate entertainment permit fees for restaurants that close before 11 p.m.
Send commercial real estate and development news of general local interest to Lou Hirsh via email at lhirsh@sdbj.com. He can be reached at 858-277-8904.
Prev Next