REAL ESTATE: CHULA VISTA COMPLEX SELLS FOR $90 MILLION
Big Moves Made in Multifamily Properties
Monday, March 11, 2013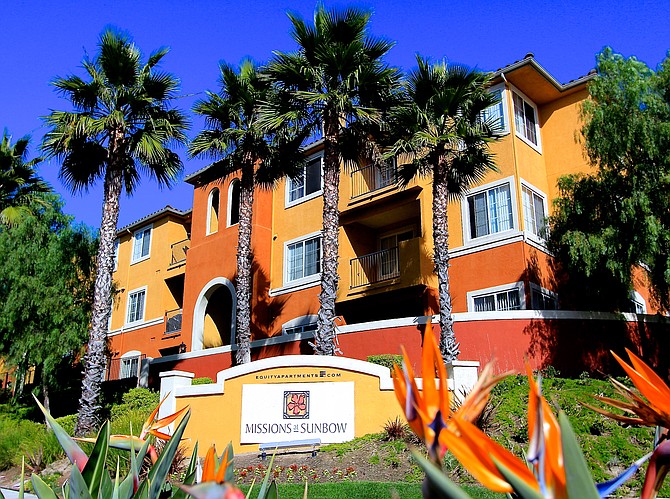 Before its $90 million Chula Vista purchase, R&V Management owned or managed 40 other apartment and senior housing communities in the San Diego region, along with several retail properties. Its local multifamily transactions during the past 18 months included its $25.5 million purchase of a 143-unit condominium development in La Mesa; and its $44.3 million purchase of a 240-apartment community in Vista.
Strong Chula Vista Market
"At $90 million, the sale price of Missions at Sunbow reflects the strength and continued growth of the Chula Vista and South San Diego multifamily market," said John Chu, executive director in the San Diego office of Cushman & Wakefield, which brokered the transaction.
Jim Neil, senior vice president in the San Diego office of brokerage firm CBRE, said the string of big-ticket transactions reflects the region's longtime desirability as an apartment investment market. The region has one of the nation's tightest vacancy rates at around 5 percent, with some submarkets even lower, as demand rises and new supply is slow to arrive due to limited land availability and other building constraints.
"Among the national investors, San Diego has been known for a long time as a very stable, very attractive market," Neil said. "Most of the time there are more investors out there than there are owners looking to sell."
Apartment communities of fewer than 100 units generally attract local investors, while those over 100 units often grab the attention of large national and regional buyers. Local brokers note that properties frequently garner 20 or more bidders when they go up for sale, and current fundamentals are likely to stay in place as long as interest rates remain low and investment capital stays available.
Prev Next