REAL ESTATE COLUMN
Planning Commission Approves 2 Hotels Near Carlsbad Airport
Monday, July 29, 2013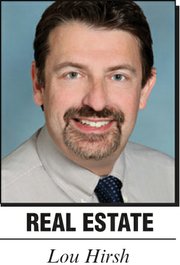 Carlsbad is about to see more growth in its hotel count. The city's Planning Commission has cleared the way for two new hotels proposed near McClellan-Palomar Airport, with a total of 239 rooms.
According to a city staff report, Alps Innovation LLC of Solana Beach plans to develop a 106-room Staybridge Suites and a 133-room Holiday Inn on a 9.19-acre site. The property is located south of Palomar Airport Road, east of Innovation Way, and west of Colt Place, within the larger Bressi Ranch master plan.
City planners recently approved two conditional use permits allowing for construction, although timetables for construction of the three-story hotels have not been announced. The two hotels would take up a total of approximately 6.5 acres, with the remainder of the site to be left undeveloped until a future use is decided.
Plans call for the two hotels to share parking and outdoor amenities, including a pool, basketball court and putting greens. The Holiday Inn would include a 3,585-square-foot meeting room and guest dining area with a bar and lounge area.
Carlsbad over the past year has seen the debut of the 215-room Hilton Carlsbad Oceanfront Resort & Spa, in the city's Ponto Beach area, as well as the opening of a new 250-room hotel at Legoland California Resort.
Hotel choices are increasing as the city anticipates the possible start of commercial air service at McClellan-Palomar, perhaps in early 2014. However, that hinges on whether the fledgling local carrier California Pacific Airlines is able to get its required certifications from the Federal Aviation Administration.
• • •
URBN Bringing Craft Beer, Pizza to El Cajon: San Diego-based URBN Restaurants Inc., which operates four local restaurants including Basic Urban Kitchen + Bar in East Village, plans to open a new dual-concept craft brewery and pizza restaurant in El Cajon.
A company statement said the operation, to open its doors in early 2014, will house a yet-to-be-named brewery and the third location of the company's URBN Coal Fired Pizza, which is already in North Park and Vista.
URBN Restaurants CEO Jon Mangini is teaming in the new venture with beer industry veteran Alex Carballo, executive chef of Escondido-based Stone Brewing Co. Carballo will be leaving his current position with Stone Brewing by the end of this month.
The new 4,000-square-foot facility is at Magnolia Avenue and Main Street, in the space that previously housed El Cajon Brewing Co. The space will be fully redesigned to highlight industrial and casual urban elements featured in Mangini's other restaurants.
Prev Next