REAL ESTATE COLUMN
Multifamily Is One of the Strong Sectors in Mixed Market
Monday, July 1, 2013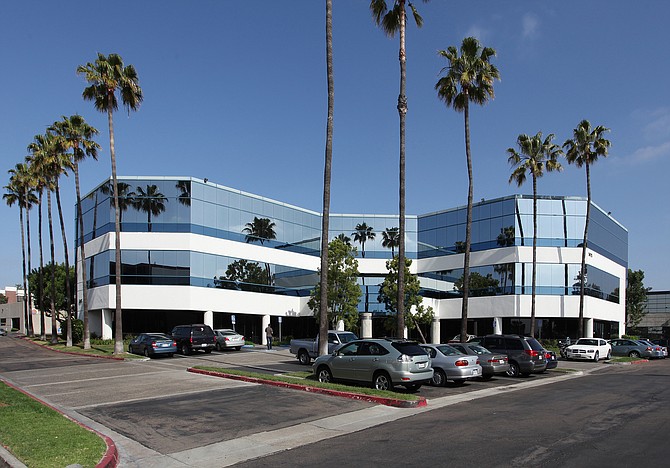 Four Points is currently 84 percent leased. It is the third acquisition by the privately held Brookwood in the San Diego region over the past 20 months, following prior purchases of Mission Valley Crossroads, and Bernardo Executive Center in Rancho Bernardo.
Brookwood recently purchased Four Points for $21.2 million from Four Points Partners LLC, which was represented by brokerage firm Jones Lang LaSalle, according to a JLL statement.
• • •
The Habit Adding Fourth Local Burger Restaurant: San Diego County's burgeoning burger marketplace keeps getting bigger. The Habit Restaurants LLC, doing business as The Habit Burger Grill, has leased a space in San Marcos for what would be its fourth San Diego County restaurant.
The company has signed a lease for a 2,314-square-foot space at 727 W. San Marcos Blvd., #100, for a 124-month term for $1.04 million, according to a statement from Cassidy Turley San Diego, which represented The Habit. Cassidy Turley San Diego and Primestor Development Inc. represented the landlord, San Marcos Pavilion LLC.
According to its website, Irvine-based The Habit Burger Grill was started in 1969 and operates 76 restaurants in California, Arizona and Utah. Its current local eateries are in Mission Valley, Carmel Mountain Ranch and Solana Beach.
News of The Habit's expansion came as brokerage firm CBRE announced that Oklahoma City-based drive-in chain Sonic plans to open its fifth San Diego County restaurant in Kearny Mesa, on the site of a former Black Angus restaurant.
Send commercial real estate and development news of general local interest to Lou Hirsh via email at lhirsh@sdbj.com. He can be reached at 858-277-8904.
Prev Next