TECHNOLOGY: FIRM ALSO AIMS TO IMPROVE 'NEGLECTED' PC PLATFORM
SweetLabs Finds Window(s) Of Opportunity in Start Menu
Monday, January 28, 2013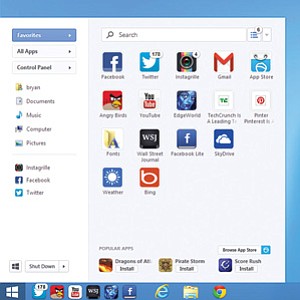 SWEETLABS INC.
CEO: Darrius Thompson.
Revenue: Undisclosed.
No. of local employees: 48.
Investors: Bessemer Venture Partners, Google Ventures, Intel Capital and O'Reilly AlphaTech.
Headquarters: Gaslamp District.
Year founded: 2008.
Company description: Software company.
Key factors for success: "Build the best team of entrepreneurs craving to do the best 'work' of their lives. Focus on solving real problems for the millions of developers and billions of users on the PC. Someone has to."
Microsoft is moving on, moving on with a dramatically redesigned Windows 8 operating system...