Kratos Subsidiary Receives Foreign Military Contract Potentially Worth $17M
Sunday, December 29, 2013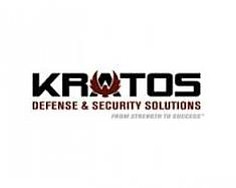 A subsidiary of Kratos Defense and Security Solutions Inc. received a follow-on contract worth up to $17 million.
Kratos (Nasdaq: KTOS) described the deal as the first option awarded under a previously undisclosed major contract award, pushing the contract award potential to $34 million.
The business did not identify the project, nor did it identify the customer. It only said that its Defense and Rocket Support Solutions division is a subcontractor on the deal, and that the customers were foreign militaries allied with the U.S. military.
Kratos had 2012 revenue of $969.2 million and will report its 2013 revenue in the spring. The business has about 3,850 employees.