Bridgepoint Education OKs Raises for CEO and Other Top Execs
Thursday, December 26, 2013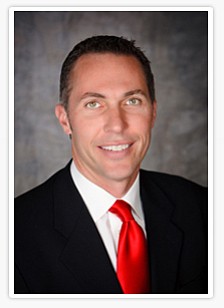 Bridgepoint Education Inc.'s compensation committee has approved a 20.83 percent raise for CEO Andrew Clark for the new year, increasing his base salary from $600,000 in 2013 to $725,000 for 2014, according to a filing with the U.S. Securities and Exchange Commission.
San Diego-based Bridgepoint Education is a for-profit provider of college courses mainly through online channels.
The committee also approved base salary increases for four other top executives:
• Daniel Devine, executive vice president and chief financial officer, from $365,000 to $400,000, a 9.59 percent increase
• Douglas Abts, senior vice president of strategy and corporate development, from $264,000 to $290,000, up 9.85 percent
• Thomas Ashbrook, senior vice president and chief information officer, from $280,000 to $290,000, up 3.57 percent
• Diane Thompson, senior vice president and general counsel, from $330,000 to $375,000, up 13.64 percent
The base salary raises are effective Jan. 1.
The compensation committee also approved 2014 target cash bonuses for those executive officers:
• Clark — $725,000
• Devine — $260,000
• Abts — $145,000
• Ashbrook — $130,500
• Thompson — $131,250
These bonuses will be based on achieving certain performance goals to be established by the compensation committee.
Bridgepoint Education recently closed a deal with Forbes Media LLC to name its business school operating under Ashford University the Forbes School of Business. Bridgepoint said the agreement with Forbes, which runs 12 years with an option to renew for the same term, calls for Bridgepoint to make a one-time payment of $15 million plus pay a percentage of its annual revenue attributable to Ashford University's business-related programs.