Chick-fil-A, Black Angus Plan Escondido Restaurants
Thursday, December 12, 2013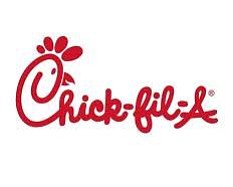 The Escondido Planning Commission has approved plans for new Chick-fil-A and Black Angus Steakhouse restaurants planned for the city.
Chick-fil-A plans to build a new 2,908-square-foot eatery with a drive-through in the Promenade Shopping Center at 1290 Auto Park Way near Interstate 15, according to a commission staff report. Plans call for demolishing an existing building that previously housed El Pollo Loco and La Salsa on the 19,418-square-foot site.
Planners also gave the go-ahead for a Black Angus restaurant planned for the Westfield North County mall, at 200 E. Via Rancho Parkway off I-15. The restaurant will be in a new free-standing, 7,989-square-foot building.
According to the companies' websites, Atlanta-based Chick-fil-A currently has eight restaurants in San Diego County. Black Angus Steakhouse, with headquarters in Los Altos, has three locations in the region.