EDF and UBS International Announce Wind Farm Partnership
Wednesday, December 11, 2013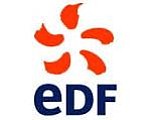 San Diego- based EDF Renewable Energy and UBS International Infrastructure Fund announced that they have signed a definitive agreement for a wind farm partnership.
Under the deal, UBS will acquire a 50 percent equity interest from EDF in the 161 megawatt Spinning Spur II wind farm project in Oldham County in Texas, subject to completion of construction and customary conditions, the companies said. Complete terms of the deal were not released.
EDF said it will be in charge of development, construction and tax-equity financing until commercial operation is achieved.
Construction on Spinning Spur II began in June 2013 with an expected operation date on or about July 1, 2014. The project will take advantage of the new CREZ (Competitive Renewable Energy Zones) transmission lines connecting the wind generating capacity of the Texas Panhandle to high electricity demand areas in the state, the companies said.
Last month, EDF announced it acquired the 200 megawatt Hereford 1 Wind Project in the Texas Panhandle from Lincoln Renewable Energy.
SDBJ Staff Report