Qualcomm Launches 'Proximity Beacons'; Could Boost Retail Staffs
Monday, December 9, 2013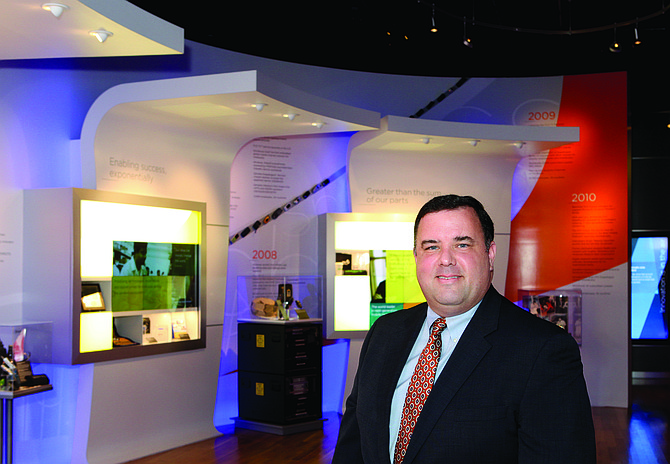 Qualcomm Inc. is touting a series of new devices that could give retailers a boost in identifying interested shoppers in their stores.
The company has come to market with inexpensive wireless transmitters roughly akin to indoor cell towers, which could help calculate a person's "micro location." The technology could work in concert with an individual's wireless phone and have applications in many environments, including retail stores.
Qualcomm (Nasdaq: QCOM) on Dec. 8 announced the availability of "proximity beacons," which communicate — via the short-range radio technology called Bluetooth — with a shopper's mobile device.
With the shopper's permission, store managers could one day leverage the Qualcomm beacons to push a discount offer to a shopper via that person's mobile device. For example, the technology could recognize when a shopper is loitering in front of a certain product for a set amount of time and alert the store's staff of a potential buyer. Such technology could be the equivalent of putting an extra salesperson on the showroom floor, Qualcomm executive Bill Davidson told the San Diego Business Journal early this year.
Qualcomm Retail Solutions Inc. is marketing the beacons and related software under the Gimbal brand name.
Initially, the proximity beacons will work with devices running Apple Inc.'s iOS operating system, and Qualcomm said it plans to support Android devices.
The beacons are accurate to within one foot and may be used indoors or out, according to Qualcom. The company's Series 10 beacon is a little bigger than a quarter, has a battery life of several months to one year, and sells for as little as $5 per unit when ordered in bulk. Qualcomm's Series 20 beacon is an inch thick and slightly smaller than a mass-market paperback book; it has a battery life of one to three years, and sells for as little as $10 per unit with bulk orders.
The beacons use a low-energy version of Bluetooth called Bluetooth Smart.
The news comes a few days after Apple Inc. announced it was rolling out a technology called iBeacon at 254 Apple Stores in the United States, including San Diego. iBeacon enables shoppers to receive notifications on their iPhones via the Apple Store app. The notifications could be localized by the aisle or section of the store.
Published reports said iBeacon technology is coming to Major League Baseball stadiums.