Padres to Play Mexico City's Diablos Rojos in Petco Exhibition Game
Sunday, December 8, 2013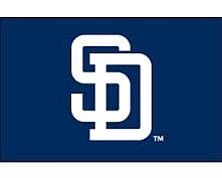 The San Diego Padres will play the Mexico City Red Devils in an exhibition game set for March 27 at Petco Park, the team announced.
The Diablos Rojos, one of the most popular professional teams in Mexico, is owned by Alfredo Harp, who is part of the Padres ownership group. The Diablos team is managed by Miguel Ojeda, who played in San Diego from 2003-05.
The game, which has a tentative start for 7:10 p.m., is a few days away from the Padres home opener on March 31 against the Los Angeles Dodgers.