Pacific Beach Hotel Gets New Name, $5 Million Renovation
Sunday, December 8, 2013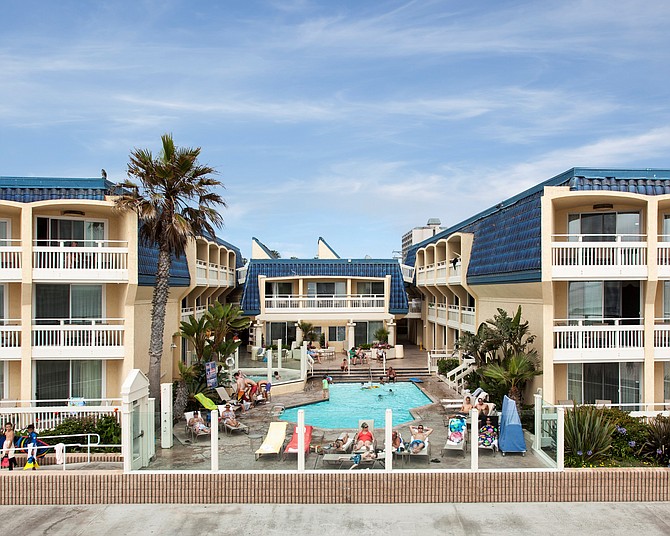 Best Western Plus Blue Sea Lodge in Pacific Beach has been reflagged as Blue Sea Beach Hotel, an independently branded and operated property, as it undergoes an extensive $5 million renovation.
A spokeswoman for Santa Barbara-based Pacifica Hotel Co., which owns the 128-room hotel, said the guestrooms, lobby and common areas are being completely renovated. The hotel will remain open during the work, scheduled to be completed by April 2014.
The company said the hotel is being redesigned to reflect a "surfer chic," with bold graphics, vibrant colors and elements including vintage-style surfboards and surf photography. The property is located at 707 Pacific Beach Drive.
Pacifica Hotel Co. operates 25 coastal hotels, mostly in California.