Alaska Airlines to Offer Nonstop Service Between San Diego and Salt Lake City
Sunday, December 8, 2013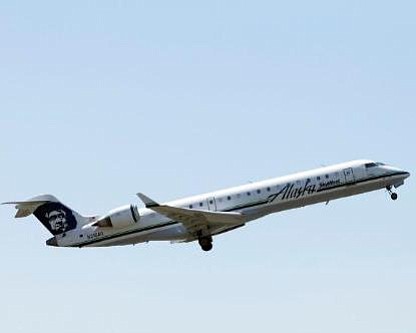 Alaska Airlines is set to begin daily nonstop service between Salt Lake City and San Diego International Airport on June 10.
The airline also announced it would begin nonstop service between Salt Lake City and three other West Coast destinations, Los Angeles, San Jose and Portland, Ore., in June.
"Salt Lake City has long been a top requested market by our customers and we are pleased to add to our successful Seattle-Salt Lake City flights with additional service from four other West Coast gateways," said Joe Sprague, Alaska Airlines' vice president of marketing. "This new service connects travelers with Alaska's strong network on the West Coast."
Atlanta-based Delta Air Lines Inc. (NYSE: DAL) recently announced that it will add new daily nonstop flights between San Diego International Airport and Seattle-Tacoma International Airport in June.
— SDBJ Staff Report