Newport Beach Firm Buys Escondido Office Building for $22.3 Million
Thursday, December 5, 2013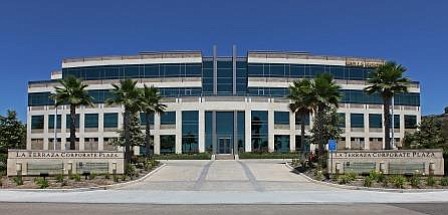 Peregrine Realty Partners of Newport Beach has purchased La Terraza Corporate Plaza, an office building in Escondido, for $22.3 million, according to brokerage services company CBRE, which represented the buyer and seller.
The seller of the three-story building, at 500 La Terraza Blvd., was Cypress Office Properties LLC of San Diego. The 78,477-square-foot building was constructed in 2008 on 3.65 acres off Interstate 15.
Cypress acquired the property from a bank in 2011, for approximately $13 million. It stabilized the rent roll with assistance from CBRE, bringing occupancy to 96 percent within 18 months.
Peregrine Realty Partners invests in multitenant office and industrial properties throughout Southern California.