Lowe Completes Third Phase of $500 Million County Campus
Thursday, December 5, 2013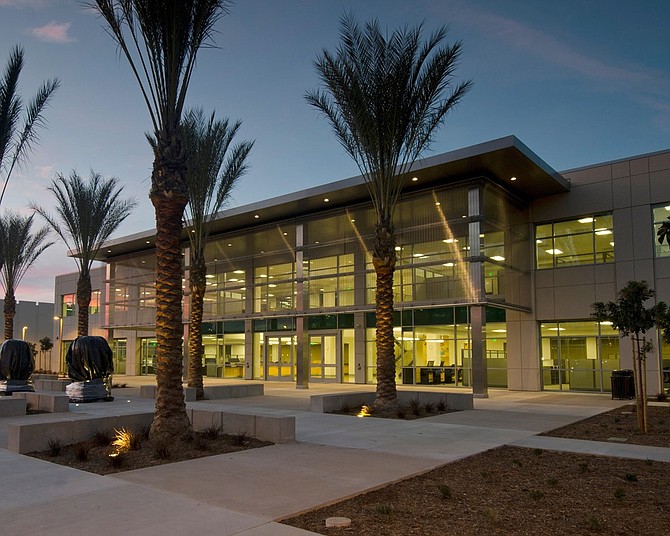 Developer Lowe Enterprises has completed the third phase of the $500 million County Operations Center in Kearny Mesa, among the largest ongoing construction projects in San Diego County.
Los Angeles-based Lowe said work has concluded on the 118,500-square-foot Registrar of Voters Headquarters, including staff offices, ballot processing facilities, warehouse space and a public art installation. The property was built to attain eventual Gold certification under the U.S. Green Building Council's Leadership in Energy and Environmental Design program.
There are now five buildings at the county government complex, being built in multiple phases on a 47-acre site on Overland Avenue near Clairemont-Mesa Boulevard. A Lowe representative said approximately $350 million has been invested in the project to date.
The county of San Diego is consolidating operations from other sites in the region. A two-building first phase was completed in 2010 and a two-building second phase was finished in 2011, with future phases to include additional office and parking facilities.
When completed, the campus will include more than a million square feet of office space, with two multilevel parking structures. The project team also includes RJC Architects and Suffolk Roel Construction.
Lowe Enterprises is also working with local developer I.D.E.A. Partners on a proposed $90 million mixed-use project in East Village, after being selected by the San Diego Community College District. An affiliate, Lowe Hospitality Group, operates local hotels including L'Auberge Del Mar and Paradise Point Resort and Spa.