Northrop Considers Bigger Designs for 'Bat' Unmanned Aircraft
Wednesday, December 4, 2013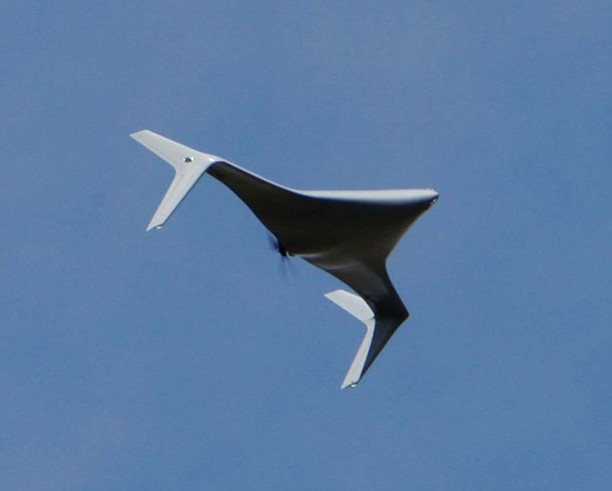 Engineers at Northrop Grumman's unmanned systems unit in Rancho Bernardo are asking themselves whether their unmanned aircraft called the Bat could be a little bigger.
The Bat is a 14-foot-wide, propeller-driven aircraft that melds the wing with the body. The military used a fleet of them in Afghanistan.
Engineers are considering building a 16-foot-wide model next year, said a Northrop spokesman, adding that models with 18- or 20-foot wingspans may follow. Larger aircraft could carry larger payloads or could stay in the air longer. Military commanders like unmanned aircraft because they can loiter over a space for a long time.
Northrop calls the medium-altitude Bat an affordable aircraft. The unmanned system is able to fly autonomously.
In addition, the spokesman confirmed a report that Northrop Grumman engineers are experimenting with a small autonomous helicopter made by Yamaha. The Japanese use the craft, which is about as big as a riding lawn mower, for crop dusting. The spokesman, however, said Northrop Grumman is not considering aircraft for civilian uses.
Northrop Grumman calls its machine the Rotary Bat, or R-Bat. Like the Bat, it flies autonomously between waypoints.
Northrop Grumman runs all of its programs related to unmanned aircraft out of Rancho Bernardo and does flight testing at military bases.