Zogenix and Battele Extend Collaboration on Needle-Free Drug Delivery
Tuesday, December 3, 2013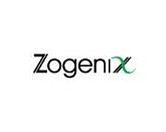 San Diego-based pharmaceutical company Zogenix Inc. announced a long-term collaborative agreement with global research-and-development organization Battelle to co-market Zogenix's DosePro needle-free drug delivery technology.
The deal could advance out-licensing opportunities for the product and expand the application of the technology to higher-dose biologic therapies, according to Zogenix (Nasdaq: ZGNX).
The new five-year agreement, which builds on product testing and co-marketing the companies have done since March 2012, establishes Battelle as the preferred provider of development services for the DosePro technology. Zogenix plans to leverage the technical resources and capabilities of Battelle's drug delivery business for expertise in self-injection system design, human factors and device engineering as the companies further develop DosePro, including increasing dosage capacity.
In November, Zogenix announced a $60 million public offering of its stock as it prepares to commercialize its painkiller, Zohydro, which recently received FDA approval.
— SDBJ Staff Report