ResMed Buys Unimedis to Target Czech and Slovak Markets
Monday, December 2, 2013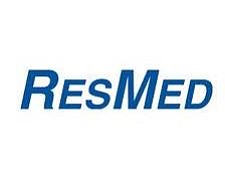 ResMed Inc., a San Diego-based medical device maker, has bought Unimedis, a distributor of equipment for treating sleep-disordered breathing operating in the Czech Republic and Slovakia.
Terms of the deal were not disclosed.
"The Czech and Slovak markets have tremendous growth opportunity for our core business in treating sleep-disordered breathing and for our growing portfolio of respiratory care and cardiology solutions," ResMed-Europe President Anne Reiser said.
Unimedis' Ondrej Kalas will continue in a leadership role as a country manager for ResMed in the Czech Republic and Slovakia, ResMed said.
ResMed (Nyse: RMD), which focuses on sleep-disordered breathing and the management and treatment of other breathing disorders, is pursuing a growth strategy in emerging markets, the company said. In October, it acquired Warsaw, Poland-based Mediserv International, now known as ResMed-Poland.
— SDBJ Staff Report