Raytheon Gets $32.4 Million Navy Contract
Monday, December 2, 2013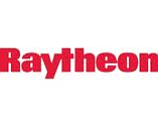 The U.S. Navy recently awarded Raytheon Co. a $32.4 million contract for electronics services.
Under the deal, Raytheon Integrated Defense Systems will provide services for systems unique to a certain Navy ship: the San Antonio-class amphibious transport dock. Some 98 percent of the work will be done in San Diego.
The contract, which runs through December 2014, calls for lifecycle engineering and support services. The services include systems engineering, software support, logistics, obsolescence management and fleet modernization.
The San Antonio class is a new version of the amphibious transport dock, which carries a landing force of up to 800 Marines. The first ship of the class joined the fleet in 2006. Four of the ships are based in San Diego.
Raytheon (NYSE: RTN) is based in Waltham, Mass., near Boston. The company reported net sales of $24.4 billion in 2012 and recently said it expected at least $23.6 billion in net sales this year.
The award is technically a contract modification. The Naval Sea Systems Command in Washington, D.C., awarded the work.
— Brad Graves