Orexigen Plans $100M Senior Notes Offering
Monday, December 2, 2013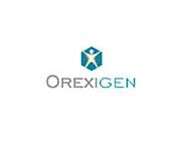 San Diego-based Orexigen Therapeutics Inc. is planning a $100 million offering of convertible senior notes, the company announced.
Orexigen (Nasdaq: OREX) plans to offer the notes, due in 2020, in a private offering to qualified institutional buyers. The company expects to grant the initial buyers a 13-day option to buy up to an additional $15 million aggregate principal amount of such notes.
Orexigen intends to use the net proceeds for working capital and other general corporate purposes, the company said. It may also use a portion of the net proceeds to in-license or acquire new businesses or products, although it has no commitments or obligations to do so, the company said.
Orexigen recently announced that it planned to reapply to the FDA for approval of its weight-loss drug, Contrave, after seeing encouraging results in a study on the drug's cardiovascular safety.
— SDBJ Staff Report