Several Local Companies to Present at Major Health Care Conference
Sunday, December 1, 2013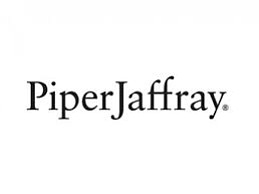 San Diego companies will be well represented at the 25th Annual Piper Jaffray Healthcare Conference set for Dec. 3-4 in New York City.
Local companies presenting at the conference include Alphatec Holdings Inc. (Nasdaq: ATEC), Arena Pharmaceuticals Inc. (Nasdaq: ARNA), Cadence Pharmaceuticals Inc. (Nasdaq: CADX), Halozyme Therapeutics Inc. (Nasdaq: HALO), Mast Therapeutics Inc. (Nyse: MSTX), Orexigen (Nasdaq: OREX), Organovo Holdings Inc. (Nyse: ONVO) and Quidel Corp. (Nasdaq: QDEL).
The conference — organized by by Piper Jaffray, an investment bank and asset management firm — will feature presentations by more than 250 management teams from leading public and private companies in health care, biotech and pharmaceuticals, according to Piper Jaffray. More than 1,500 institutional investors, equity portfolio managers and research analysts are expected to attend.
— SDBJ Staff Report