CLEAN-TECH: EVEREST CHOOSES OCEANSIDE FOR GLOBAL EXPANSION
European Solar Manufacturer Scaling Up
Monday, September 17, 2012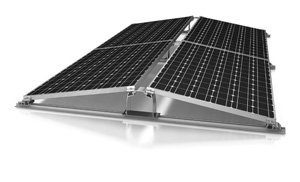 EVEREST SOLAR SYSTEMS LLC
CEO: Boris Mathiszik.
Revenue: The privately held company does not disclose revenue.
No. of local employees: Fewer than 10.
Investors: K2 Systems of Leonberg, Germany, near Stuttgart.
Headquarters: Oceanside.
Year founded: 2012.
Company description: A manufacturer of mounting systems for solar technology. Everest Solar Systems is the U.S. subsidiary of K2 Systems, one of the leading mounting systems providers in Europe. The company serves residential, commercial, and utility-scale solar deployments, and has a track record of more than 2.5 gigawatts of solar installed.
Key factors for success: High reliability coupled with easy to install mounting systems for solar technology. With ultra-low component count and a proven track record of reliability, the Everest Solar mounting solution minimizes the dollar per watt cost of installing solar modules in rooftop and ground mount applications.
K2 Systems of Germany is expanding its solar mounting systems manufacturing operations locally with the opening of its U...