TECHNOLOGY: SYSTEM REPLACES SPOT CHECKS, TO BE LINKED TO MEDICAL RECORDS
Portability Is a Selling Point For Patient Monitoring Device
Monday, September 3, 2012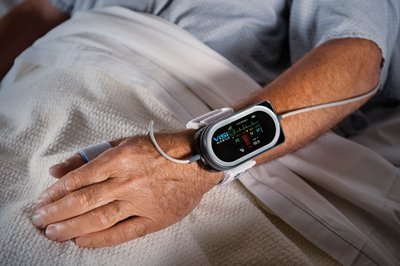 SOTERA WIRELESS INC.
CEO: Tom Watlington.
Revenue: Starting to generate revenue.
No. of local employees: About 70.
Investors: Qualcomm Ventures, Intel Capital, Sanderling Ventures, West Health Investment Fund, Cerner, EDBI and Apposite Capital.
Headquarters: Mira Mesa.
Year founded: 2004.
Company description: Medical device company dedicated to development, marketing and sale of a new generation of comprehensive vital signs monitoring system. Sotera's mission is to improve patient safety and enable early intervention, all without limiting the patient's freedom of movement.
Key factors for success: Sotera's goal is to define a new standard of care for monitoring hospitalized patients outside of the ICU. To achieve that, a tipping point has to be reached quickly, i.e. Sotera needs to find innovators and early adopters now to drive this change.
The ViSi Mobile System developed by San Diego's Sotera Wireless Inc...