IRVINE CO. PUTS OWN STAMP ON UNIQUE SAN DIEGO PROPERTIES
Building Prosperity
Monday, September 3, 2012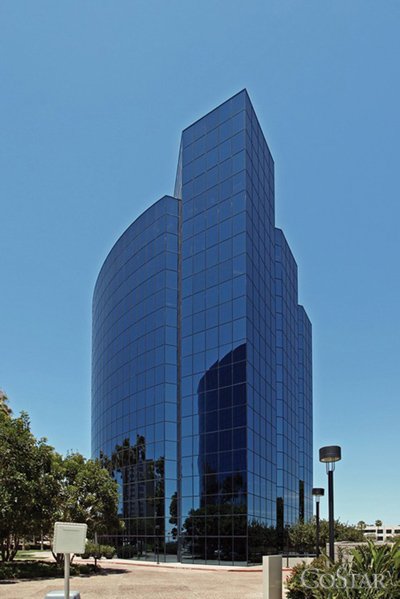 The company's history dates to the late 1800s, when it was founded in Orange County by James Irvine. It entered the San Diego market in 1982, when it developed the La Jolla Gateway I office building at UTC.
It has since built and acquired several more large office complexes, including UTC's Eastgate Technology Park, Executive Square and The Plaza, as well as prominent downtown high-rises such as One America Plaza, Wells Fargo Plaza and Symphony Towers.
A Market Maker
"Irvine decided early on in San Diego to focus on UTC and downtown, and they became the market makers and the rate setters in those markets," said Misty Moore, vice president of tenant representation in the San Diego office of brokerage firm Jones Lang LaSalle.
"They're very good about managing and maintaining their buildings, and proactive about making upgrades before tenants ask them to," Moore said. "They spend money when nobody else is."
Because it has historically been well capitalized and low on debt, frequently making its purchases on a cash-only basis, Irvine Co. is able to offer significant tenant incentives and improvements to fill its office buildings when times are tough. Moore said that puts it in a better position to take advantage during times like the present, when the economy is improving and space is becoming scarcer in its prime Class A locations.
Among several indicators that this strategy works, she said, is that asking rents for remaining spaces have risen about 20 percent at Irvine's The Plaza at UTC during the past year.
Looking at the Long Term
Gary London, president of San Diego-based The London Group Realty Advisors, noted that Irvine's private status allows it to stand by a long-haul investing strategy, spearheaded by Chairman and CEO Donald Bren, avoiding pressures that others might face from outside stakeholders for fast returns.
"They have a very long-term investment approach, and they are willing to pay what is by contemporary standards a premium price to get those properties that are in the best locations," London said.
Kris Michell, president and CEO of Downtown San Diego Partnership, a nonprofit economic development group, said Irvine's donation of the entire second floor of 101 W. Broadway for a recently opened technology incubator, the second local space it has supplied for free to CommNexus' EvoNexus program, could prove key to diversifying the downtown economy in coming years.
"This incubator will bring the creative working class to our urban core and foster the growth of the next generation of entrepreneurs," Michell said.
Irvine Co. has recently been adding to its office presence in tech-heavy Silicon Valley, and Turner said it will continue to build locally and statewide on its relationships with companies in developing industries that are seeing rising demand for office space.
"We have been focused on all of the high-tech hubs of California, including San Diego," Turner said.
Prev Next