TECHNOLOGY: CONTACT LENS PROVIDES A HIGH-DEF, 3-D VISUAL PLATFORM
In Innovega's Eyes, Screens Look Like Something From the Past
Monday, October 22, 2012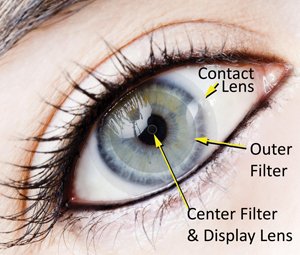 INNOVEGA INC.
CEO: Steve Willey.
Revenue: $2-$5 million.
No. of local employees and contractors: 10-15.
Investors: Management.
Headquarters: Dual-offices: Seattle and San Diego.
Year founded: 2008.
Company description: Innovega is a developer of a patented, transparent display that delivers radically unique high-performance, HD/3-D/Panoramic entertainment experiences from compact and stylish eyewear.
Key factors for success: Innovega is developing a flexible platform that will enable its strategic partner customers and consumers maximum utility of its core innovation.
By bending the rules and stretching the imagination, Innovega Inc...