BIOTECH: DEVICE MAY OFFER LONG-TERM IMPLANTABLE OPTION
Glucose Monitoring System Could Be a Game Changer
Monday, October 8, 2012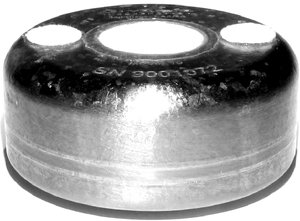 GLYSENS INC.
CEO: Joseph Y. Lucisano.
Revenue: Pre-sales, development stage. Revenues to date from research grants/contracts.
No. of local employees: 10 full-time, plus additional consultants/contractors.
Investors: West Health Investment Fund, Windham Venture Partners, additional institutions/individuals.
Headquarters: Sorrento Mesa.
Year founded: 1998.
Company description: Privately held corporation developing a new long-term, fully implanted continuous glucose monitoring system intended to advance the standard of care in diabetes treatment by improving outcomes and lowering associated health care costs. The GlySens system automatically measures glucose for a year or more using a fully implanted sensor that is expected to require only infrequent calibration checks. Wireless transmission to an external receiver provides for convenient display, recording and alerts regarding glucose excursions.
Key factors for success: Continuous focus on end-user needs. Uses rigorous, analytical and evidence-based engineering/science approach for its product development.
Commercialization of an implantable glucose monitoring system for diabetics is looking more viable as Sorrento Mesa-based GlySens Inc...