Law Firms to Keep the Upper Hand in Property Negotiations
Monday, November 26, 2012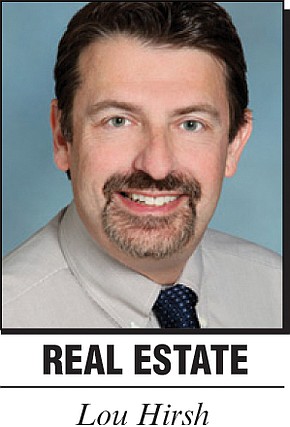 Like many types of office tenants, law firms have been able to drive hard bargains with their landlords since 2008. And according to a recent national report by the brokerage firm Jones Lang LaSalle, that tenant-favored tilt is likely to continue for at least another 18 to 24 months in most major cities, including San Diego.
A key factor going forward, however, is how eager law firms will be to expand or relocate. So far in 2012, according to JLL, law firm leasing activity in San Diego has declined 22.2 percent from 2011, following a 46.9 percent drop last year. Just a few firms have been scouting for new local space this year, as law firms now comprise just 15 percent of active tenants in the market.
Meanwhile, notes JLL Senior Managing Director Bill Fleck, submarkets like downtown have large amounts of competitively priced space available, following a wave of office space downsizings. The inventory of desirable law firm space in suburban markets, including sublease space, could be growing in coming months thanks to lease rollovers and continued down-shifting in square-footage requirements.
"While employment levels have held steady lately, some firms continue to right-size their office space, and other firms may be able to backfill existing law firm space at a discount," said Misty Moore, a vice president in JLL's San Diego office.
Law firms currently occupy 20.9 percent of the local region's Class A office space, primarily in downtown, Del Mar Heights, University Towne Centre and Mission Valley.
In the San Diego market, law firms have seen Class A asking rents rise 2.6 percent in the past year, to an average $32.40 per square foot, and the premium for the top trophy space is 10 percent. However, the average discount for negotiated rent is 5 percent, and the discount for sublease space is 30 percent.
While smaller firms have ample location choices, JLL notes that larger users seeking Class A space must opt for build-to-suit development or otherwise work within the constraints of the available supply amid scarce new construction.
• • •
Apartments Debut at Barrio Logan: The first piece of a long-discussed mixed-use development in San Diego's Barrio Logan neighborhood is now in place. Developer Chelsea Investment Corp. of Carlsbad recently opened its newly built 92-unit affordable housing complex, a $43 million project financed in part by the San Diego Housing Commission.
The Estrella del Mercado Apartments, located off Cesar E. Chavez Parkway between National Avenue and Main Street near Chicano Park, will provide much of the customer base for other elements of the larger Mercado del Barrio. The mixed-use project, being planned by the city and several developers, is set to include a Hispanic-themed Northgate Gonzalez Market, 48,000 square feet of additional space for stores and restaurants, and a community theater.
Prev Next