HEALTH CARE: CAMP PENDLETON CONTRACT IS VALUED AT $451 MILLION
Smooth Transition Is a Must For Replacement Hospital
Monday, May 28, 2012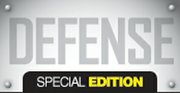 Construction projects are a rare find in San Diego these days and even scarcer is a military building project the size of the 500,000-square-foot Naval Replacement Hospital Project under way at Marine Corps Base Camp Pendleton.
Scheduled for completion by Jan. 7, 2014, the multilevel hospital will include inpatient medical facilities with 54 patient rooms accommodating up to 60 beds, ancillary departments, emergency care, primary care, specialty care clinics, and support spaces and facilities for nonambulatory patients who require stays beyond 24 hours. Patients will primarily be active duty military from all service branches, reservists, retirees and family members of the Department of Defense.
Clark/McCarthy, a joint venture between Bethesda, Md.-based Clark Construction Group LLC and St. Louis-based McCarthy Building Cos. Inc., was awarded the base contract of $393.8 million in September 2010, but modifications including furnishings and equipment have brought the value up to $451 million. Funded by the American Recovery and Reinvestment Act, the Naval Hospital Replacement Project at Camp Pendleton is the largest ARRA project awarded by the Department of the Navy and the second largest Department of Defense project, said the hospital's project manager, Jake Root of McCarthy.
Grading for the project began in December 2010 and actual construction began one year ago in May. Since its start, Root said 2,000 tradespeople have worked on the job and small business participation has exceeded the government's 65 percent commitment by 5 percent.
"We've targeted and beaten our goal," Root said. "One we're really proud of is the veteran-owned small business participation is at 40 percent."
The new hospital at the southern entrance to Camp Pendleton near Interstate 5 replaces the base's existing hospital about 10 miles away near Lake O'Neill. That hospital was designed in 1969 and completed in 1974. In the future its medical functions will be retired and its interior will be converted into administrative spaces.
Future of Health Care
Root said the new hospital will meet seismic requirements for a health care facility in this region and it brings up-to-date DOD anti-terrorist standards to its design. He said the world-class facility incorporates evidence-based design to help expedite the healing process. Amenities that will help promote a serene, healing environment include green roofs, an open courtyard that brings in natural light, soothing interior colors and ocean views.
Tom Briggs, project manager for Dallas-based HKS Architects Inc., the designer of record for the new Camp Pendleton hospital, described the setting of the four-level hospital as including a lobby, emergency department, radiology department, pharmacy, outpatient clinics and cafeteria on the first level, a chapel, OB/GYN facilities and outpatient clinics on the second level, a surgery department with operating rooms, patient rooms and intensive care unit, labor delivery and nursery on the third level, and administrative offices, library and additional outpatient clinics on the fourth level. Outside, the exterior will feature a contemporary design with stone and terra cotta panels. The facility will be accompanied by a 1,500-space parking garage, surface parking, and a 27,000-square-foot central utility plant.
Prev Next