FINANCES: INVESTIGATION IS KEY TO FINDING THE RIGHT FINANCIAL ADVISER
Securities Guard
Monday, May 21, 2012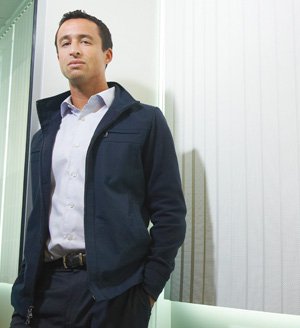 The field of investment advisory and planning is fraught with minefields but there are ways of avoiding mistakes and finding the best adviser that fits your needs, say experienced, local advisers.
Getting basic, factual information on a particular adviser is fundamental to the decision, including finding out how long they've been in the business, what their credentials are, and whether they've been sanctioned or have any outstanding legal disputes, said Mike Alfred, chief executive officer for BrightScope Inc., a San Diego business that collects such data and posts it on its website.
Alfred's firm, which launched in 2009 as a research tool for analyzing the effectiveness of 401(k) retirement plans, decided to branch out last year tackling the sometimes murky world of financial planning and advisory industry through its Advisor Pages.
"The goal was to bring more transparency to the financial advice market," Alfred said. "We're still in the second inning. There are so many more things that can be done to beef up the quantity and quality of the data, not just on our website but on other places."
BrightScope aggregates the data it posts from two main sources, the U.S. Security and Exchange Commission, and the Financial Industry Regulatory Agency, the industry's independent regulator. It also obtains data from the advisers themselves.
Alfred said the data on his website is just a starting point that can help guide people in their due diligence. Investors should pursue other sources for information and need to meet personally with advisers before making a choice, he said.
Buyer Beware
"These are some basic checks that potential clients should be doing before they make a decision," he said. "It's sort of like a Carfax report."
In addition to providing the past experience of an adviser, BrightScope's site shows professional credentials the adviser holds, the types of wealth management services offered, and the make-up of clients, between individuals and businesses.
Jim Kuntz, managing director at Pacific Wealth Management LLC in Solana Beach, said given the volatility of the markets in recent years, it's important people are aware of how the prospective adviser performed during some of worst roiling markets in the century.
"I would seek out somebody with a wide breath of experience," Kuntz said. "Their risk management discipline is vitally important. How did they navigate the recent volatile period?"
Find out what the adviser's overall investment approach is, and how well that approach worked when the market went down by more than 40 percent in 2008, and by about 50 percent in 2001-02, Kuntz said.
Prev Next