Executive Profile: Zunaira Munir
Monday, May 7, 2012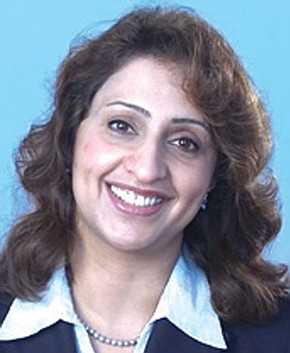 RESUME
Name: Zunaira Munir.
Company: Strategize Blue.
Title: Managing director.
No. of employees: Two full time, one part time.
Year founded: 2007.
Education: Ph.D., Wuhan University of Technology, Wuhan, China in 2007.
Birthplace: Risalpur, Pakistan.
Age: 40.
Current residence: Carmel Valley.
Family: Sons, Amsal and Aimal.
Zunaira Munir is managing director of consulting firm Strategize Blue, with headquarters in Sorrento Valley...