TECHNOLOGY: APP2YOU GIVES NON-PROGRAMMERS TOOLS TO BUILD SOFTWARE
No Experience Necessary to Create Custom Applications
Monday, March 19, 2012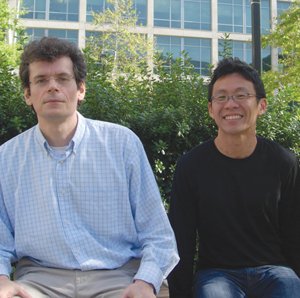 APP2YOU
President: Kian Win Ong.
Revenue: Undisclosed.
No. of local employees: Four.
Investors: Undisclosed angel investors. The company has also received federal funds.
Headquarters: University Towne Center area.
Year founded: 2006.
What makes the company innovative: Offers new approaches to computer programming.
Key factors for success: Ong lists technology, research and development talent, passion and good customer support.
There are computer programmers who really know their stuff, and then there are those of us who couldn't write a line of SQL or Java code to save our lives...