Executive Profile: Vernon Evans
Monday, March 19, 2012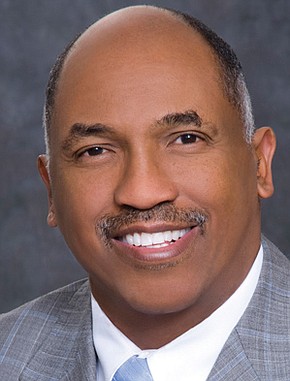 RESUME
Name: Vernon D. Evans.
Organization: San Diego County Regional Airport Authority.
Titles: Vice president, finance/treasurer and CFO.
No. of employees: 360.
Year founded: 2003.
Mission: Provide air transportation services to the region with safe, effective facilities that exceed our customers' expectations. Operate San Diego's air transportation gateways in a manner that promotes the region's prosperity and protects its quality of life.
Education: Master's degree in accounting, North Texas State University, May 1972.
Birthplace: Fort Worth.
Age: 61.
Current residence: Mission Valley.
Family: Wife, Debbara Evans; son, Victor Evans; daughters, Vinikka McCoy, Vernessa Bowie, Shadetra Johnson.
In March 2003, Vernon Evans joined the San Diego County Regional Airport Authority as the vice president, finance/treasurer and CFO. Prior to coming to San Diego, Evans was the executive vice president of finance and CFO of the Dallas/Fort Worth International Airport.
The San Diego County Regional Airport Authority was established by state law in 2003 to operate the San Diego International Airport and address the region's long-term air transportation needs. A 12-member appointed board representing all areas of the county governs the board. San Diego International Airport — funded through user fees, not local taxes — is the nation's busiest single runway commercial service airport; it served some 16.9 million passengers in fiscal year 2011.
PROFESSIONAL PHILOSOPHY
Essential professional philosophy: Hire quality people and let them do their job.
Best way to keep a competitive edge: Stay abreast of changing times.
Guiding principles: Integrity, confidence and collaboration.
Yardsticks of success: Seeing individuals that I have mentored being successful.
Goals yet to be achieved: Retiring and ensuring that a top-notch person replaces me.
JUDGMENT CALLS
Best professional decision: Moving from Fort Worth to San Diego.
Worst professional decision: Promoting an individual when he was not ready.
Toughest professional decision: Firing a friend.
Mentor: My uncle Vernon Bates.
Word that describes you: Motivator.
TRUE CONFESSIONS
What you like best about your job: Working with quality professionals who like to get things done.
What you like least about your job: Dealing with politics.
Pet peeves: Dealing with naysayers.
Most important lesson learned: Treat people like you want to be treated.
Person most interested in meeting: President Barack Obama: I admire the way that he has stepped up to take on the challenges of the world.
Three greatest passions: Family, church, work.
First choice for a new career: Doctor or a professor.
PREDILECTIONS
Favorite quote: "Success is a journey, not a destination" — Ben Sweetland.
Most influential book: Bible/various individuals.
Favorite status symbol: Nike "Just Do It."
Favorite restaurant: Fleming's Prime Steakhouse & Wine Bar.
Favorite place for business meetings: Tuskegee Airmen Conference Room in the Commuter Terminal.
Favorite vacation spot: Hawaii.
Favorite way to spend time: Spending time traveling with my family.