URBAN PLANNING: MORE LANES, ROADS AND OPTIONS ARE PROVIDED BY SANDAG
Agency in the Driver's Seat For Improving Traffic Flow
Monday, March 19, 2012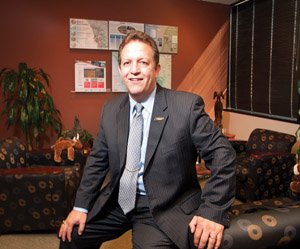 This road, which will cost about $400 million, is being financed with tolls, and is expected to be done by December 2015, Sandag said.
By implementing tolls, the region will get the improvements much quicker than having to wait for the federal and state governments to budget for this project, Gallegos said.
On Track
On the mass transit side, Sandag is working on an overhaul of the San Diego Trolley, including rebuilding the Orange and Blue lines, at an estimated cost of $717 million. Among the improvements are new low-floor trolleys, station platforms, signage, shelters, tracks and switches, Sandag said. Estimated completion is 2015.
Another huge project now under way is the Mid-Coast Corridor Transit Project, a new light rail line extending from Old Town to University City. The estimated cost is $1.7 billion, and it's slated to begin in 2015 and be completed by 2018.
Asked why more isn't invested in mass transit to induce more people to give up driving their cars, Gallegos said Sandag's philosophy isn't to force people to act in a certain way, but to provide choices so they can make their own decisions. He said the agency "is spending as much money today on mass transit as we are on roads."
Will all these projects eliminate traffic jams?
Not really, says Gallegos. "I'm not sure we can solve traffic congestion. What we're trying to develop is a transportation system that will help us manage the congestion."
Prev Next