TECHNOLOGY: DEVICE TELLS SHOOTER IF A TARGET IS ONE OF THE GOOD GUYS
New Scope Aims to Reduce Friendly-Fire Incidents in War
Monday, June 18, 2012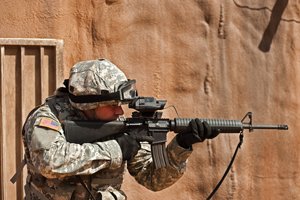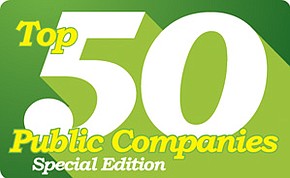 CUBIC CORP.
CEO: Walter J. Zable.
Revenue: $1.28 billion in fiscal 2011; $1.19 billion in fiscal 2010.
Net income: $85 million in fiscal 2011; $70.6 million in fiscal 2010.
No. of local employees: About 1,100.
Headquarters: San Diego.
Year founded: 1951.
Stock symbol and exchange: CUB on the New York Stock Exchange.
Company description: Defense contractor and maker of automated fare collection systems for public transit authorities.
What makes the company innovative: Offers specialized military electronics.
Key factors for success: Continuing government contracts, subject matter expertise.
Cubic Corp...